"Koppel offers pioneering insights, backed by substantial research, that help explain how psychology influences financial decisions and drives markets.

Investing and the Irrational Mind

is a must read for both the professional and non professional investor as well as anyone with a serious interest in how our brains intersect with the world of finance."


---Robin Mesch, President, Mesch Capital Management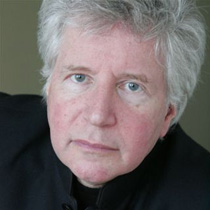 Over the course of my career, as a former exchange member, hedge fund principal, behavioral finance expert and veteran author, I have witnessed some spectacular financial failures: most notably, the recent crisis, whose aftereffects are still blighting the lives of millions of Americans. It is important to remember that the meltdown didn't just happen. It was made possible by investors, bankers, regulators and, yes, economists. What is to blame is a flawed understanding of finance, and those mysterious unconscious forces--emotions, social norms, delusional expectations, and greed--that shape the way we make economic decisions.
In my books and presentations, I explore then answer the fundamental challenge to every investor: how to overcome irrationality in our financial decisions.